9:30 AM - Sunday Morning Growth Track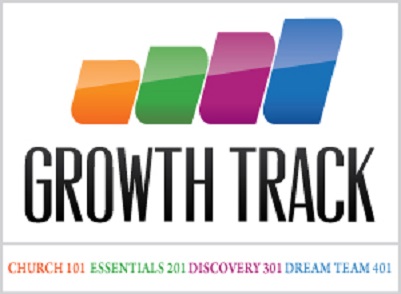 GROWTH TRACK IS ABOUT GROWING TO YOUR NEXT LEVEL
ALL AGES:
A. Adults Bible Institute - Sanctuary
B. Next New Members Course - Feb 2, Rejoice Office
C. Teen Cafe, 6th -12th Grade - Teen Bldg
D. Nursery
E. KidZone
A. ADULTS BIBLE INSTITUTE #206+
In-depth adult Bible study course for those wanting more. 8 week courses with Certificate of Completion. Some Bible College credit can apply.
Meets in the Rejoice Sanctuary
New Course Begins Jan 5: "CLOSE ENCOUNTERS OF THE GOD KIND"
B. NEW MEMBERS COURSE #101+
Four classes enjoyed by new and mature Christians considering Rejoice as their possible church home. Next course begins Sun Nov 3.
Meets in the Rejoice Office Bldg.
C. TEEN CAFE & BIBLE STUDY
Interactive and intertaining Bible teaching that inspires teens to be all they can be for God.
Meets in the QuakeZone Teen Building
D. JOYLAND NURSERY PROVIDED:
Newborns thru 3 years.
Nursery off lobby.
E. KIDZONE BIBLE STUDY:
Ages 4 - 5th Grade
Meets upstairs.