NOVEMBER 2017 DATES:
SUN NOV 12—K.A.T. BAKE SALE
Please come prepared to be generous and take home lots of delicious home baked goodies, and benefit Kelvin's Angel Tree. Sales before and after service.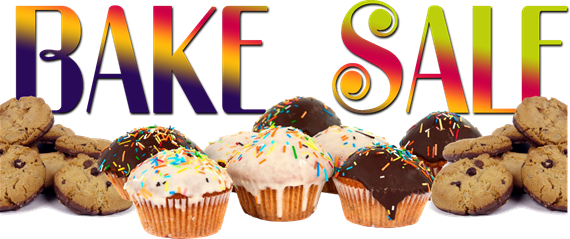 WED NOV 15, 7:00 PM—WOW MEETS AT McALISTER'S FOR K.A.T. (Kelvin's Anglel Tree) FUNDRAISER.
WOW is not dismissed, only moving. Come for dinner from 5-9 PM. WOW Bible Study in the Magnolia Room at 7 PM. Rejoice Women's Ministry will be serving, and 10% of evening purchases, and all tips, go to support Kelvin's Angel Tree—helping make deserving children's Christmas a little brighter.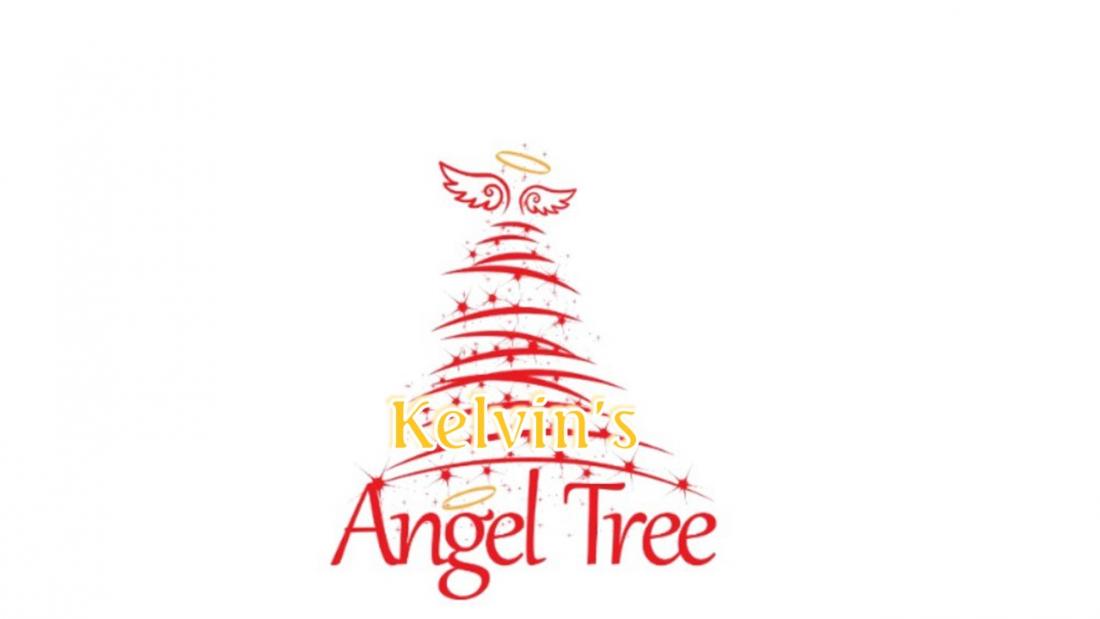 SAT NOV 18, 9:00 - 11:00 AM—DRIVE THRU PRAYER OUTREACH
Help us serve coffee and pray with people for their needs. Contact Elder Ali Muhammad for more info. Lasts till 11:00.
MISSIONS SUNDAY NOV 26, 10:30 AM
4th Sundays (or last Sunday) is World Missions. Everyone invited to share a special love offering of $5.00 each or more. Monthly sponsors of $25 or $50 appreciated.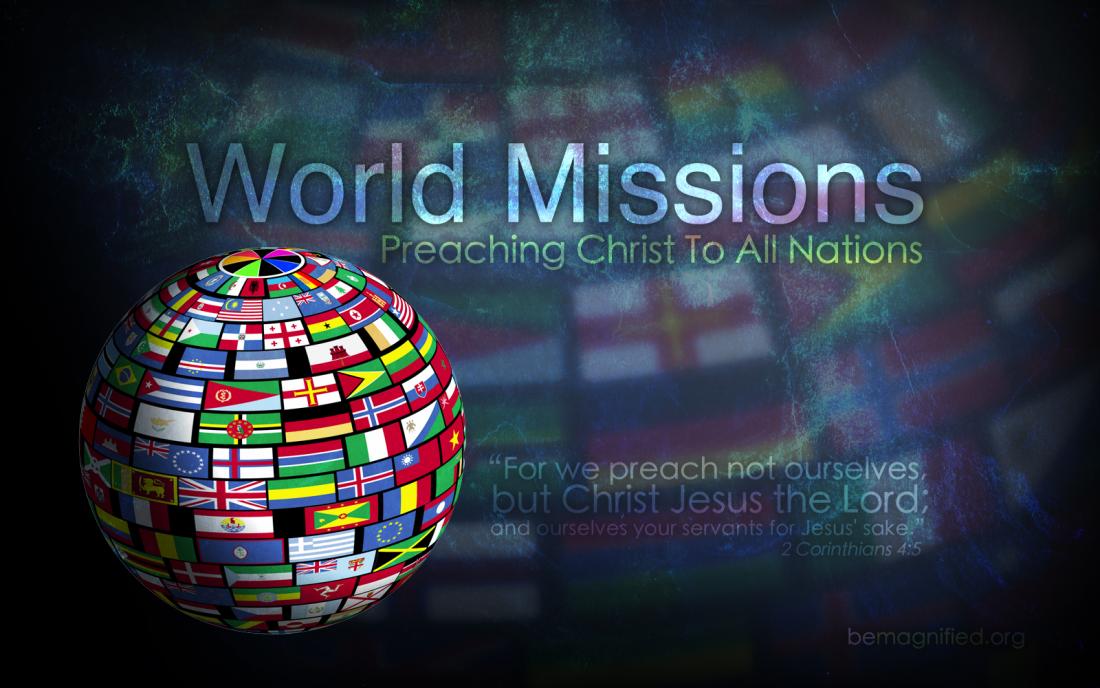 SUN NOV 19—THANKSGIVING BLUE JEAN SUNDAY & BRING & SHARE LUNCH
A casual dress fun-day Sunday with door prizes you will want to invite others to experience. Bring two items for lunch and place in Café before Growth Track. Bring hot things in crock pot or warming tray. Tag-Team Message by the pastors and others. Lunch following service at Noon.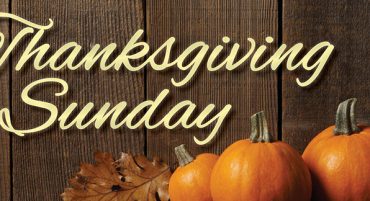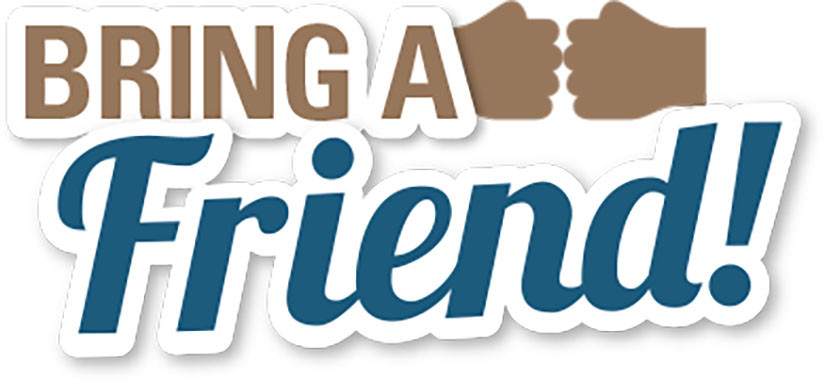 WED NOV 22—WOW MID-WEEK DISMISSED FOR THANKSGIVING
DECEMBER 2017 DATES:
Dec 1–17. Christmas Love Offering for your four pastors each Sunday through Dec 17.
Please adopt your pastors for Christmas by including them as a member of your family in your Christmas gift-giving. Everything donated will be divided equally between the Butler's and the Black's. You can use the green envelopes located on the Connect Desk. Share the love.
SUN DEC 3 — FAMILY DAY & COMMUNION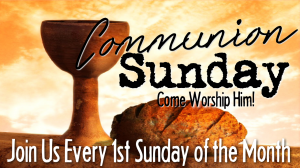 Kids remain in service for 1st Sundays to enjoy worship with their families and share in Communion. Jesus instituted Communion during the Jewish festival of Passover, and said we should do this to remember His redemtive work and second coming. Please have children refrain from video games & screen devices. Thx so much.
SAT DEC 8, 8:00 AM — REJOICE MEN'S CHRISTMAS PRAYER BREAKFAST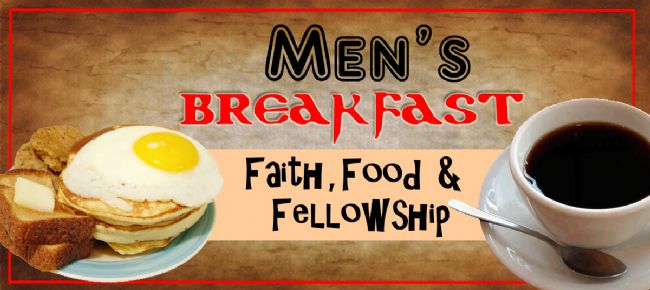 All men invited to our final men's event of the year. Delicious homemade breakfast & men's devotion. Please bring a wrapped "man gift" (about $5) to share in the gift exchange. Invite guests. Love offering.
Great food, fellowship, men's devotion, and prayer. 8 AM at Old Style Bar-B-Que, 8920 Expressway Dr in Olive Branch at 78 & Hwy 305. This is behind Shell Station & next to Holiday Inn Express. Please invite friends, and RSVP by emailing us at Friends@GoRejoice.com, or text/message Pastor George & we will save you a seat. God's "mighty men" are on the grow. All men welcome.
Sun Dec 17, 10:30 AM—COMBINED CHRISTMAS SERVICE / PARTY (celebrated in the morning service) WITH BRING & SHARE LUNCH FOLLOWING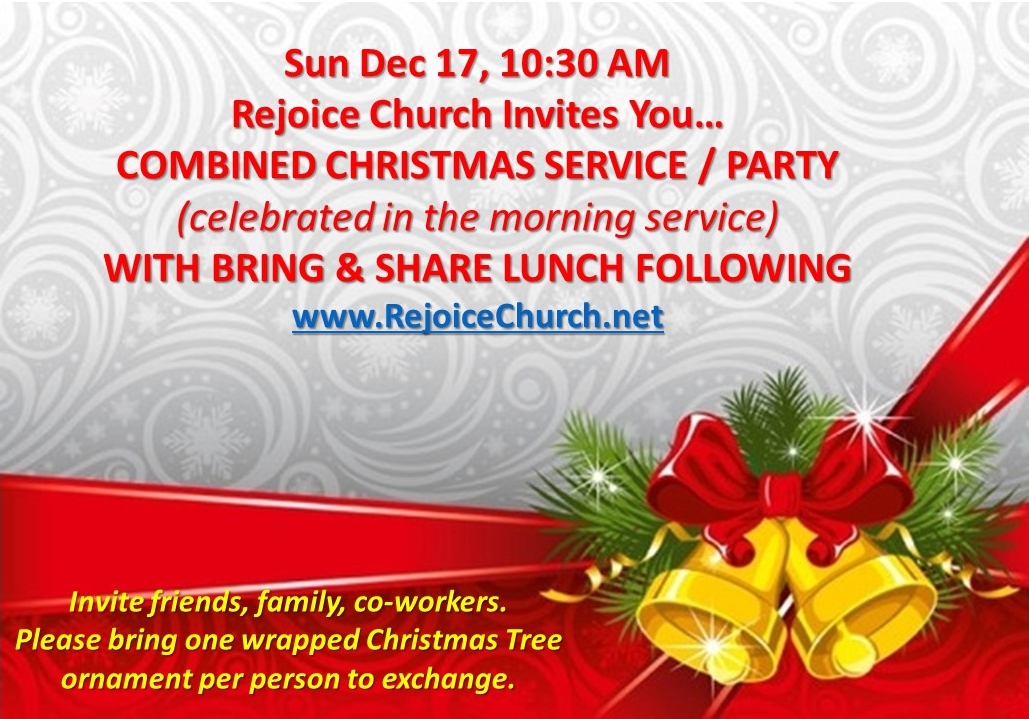 Hot spiced tea welcomes you in the Café, Christmas Carols sung in the morning service, Happy Birthday Jesus Party in Super Kids Church, Christmas Tree Ornament Gift Exchange in the morning service (everyone please bring one wrapped Christmas Tree ornament per person to share). Bring & Share Lunch following service. Please invite friends and help us fill a row.
Sun Dec 24, 10:30 AM—Christmas Eve Morning Service. One hour service. Please bring your out of town guests. We will be dismissed by 11:30 AM. (No Pre-Service meetings or Growth Track)
Sun Dec 31, 10:30 AM—New Years Eve Morning Service. Regular Sunday schedule.
SPANISH MEETINGS
Rejoice now has a Sunday morning Spanish speaking meeting, 10:30 AM, dismissed from the main service following the offering, led by Minister Salvador & Jocabed Rodriguez. They also lead a Spanish Bible study during WOW on Wednesday night, 7:00 PM.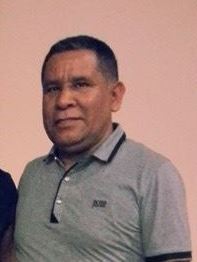 SUNDAYS 9:30 AM - GROWTH TRACK BIBLE GROUP SERIES
DNA PT. 2 - GOING DEEPER (Powerful teaching on who we are and why.)
Small Group Bible Classes for Men, Women, Couples/Mixed, New Members, Teens, Children, Nursery. Powerful insights into who we are and why.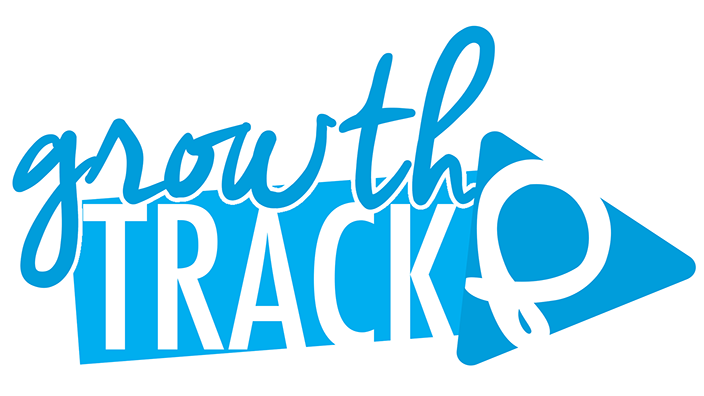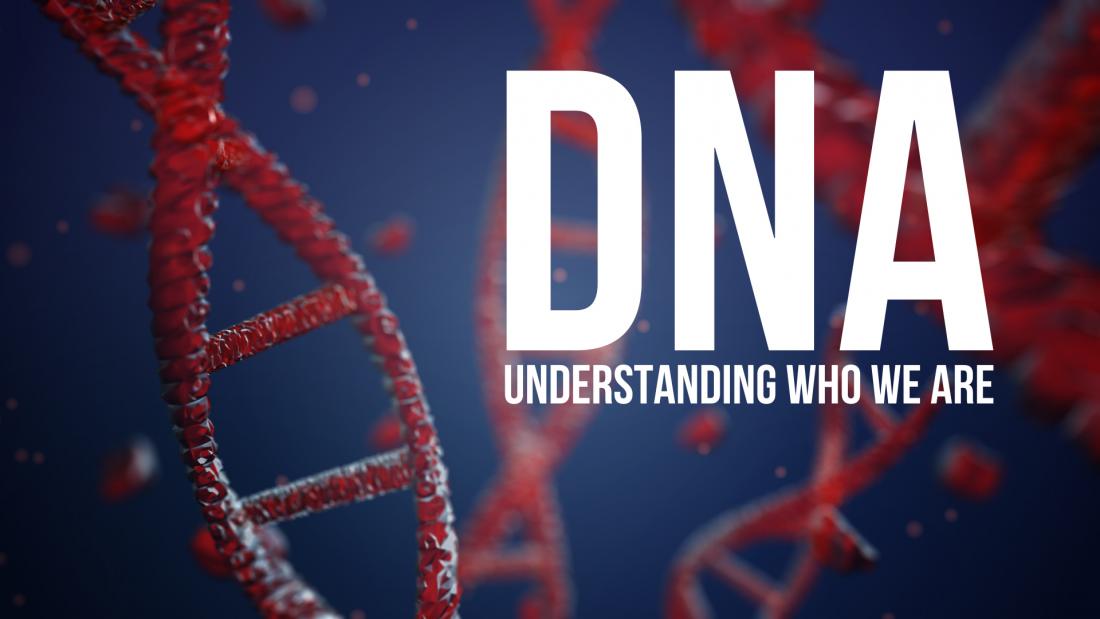 Call 662-893-0572 for more info on any of these events,
or email us at Friends@GoRejoice.com.