WE CAN'T WAIT TO SEE YOU ONLINE THIS WEEK!
SUNDAY JOYFUL WORSHIP LIVESTREAM
10:30 AM - Everyone
(This Stream Provides Notes)
Click Here For Facebook Stream
(Scroll down page to find. Like & Follow Page)
(Please subcribe to channel)
Email your name & prayer requests: [email protected]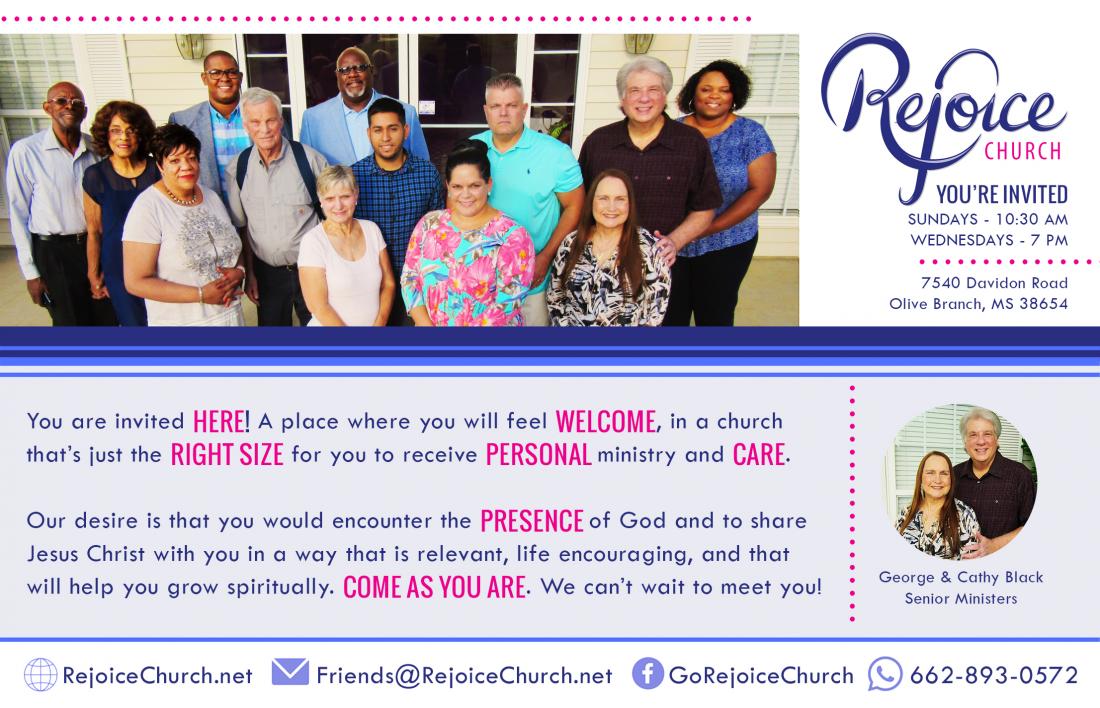 We Invite You To Experience Rejoice Church For Yourself
George & Cathy Black, Founders & Senior Ministers Since 1995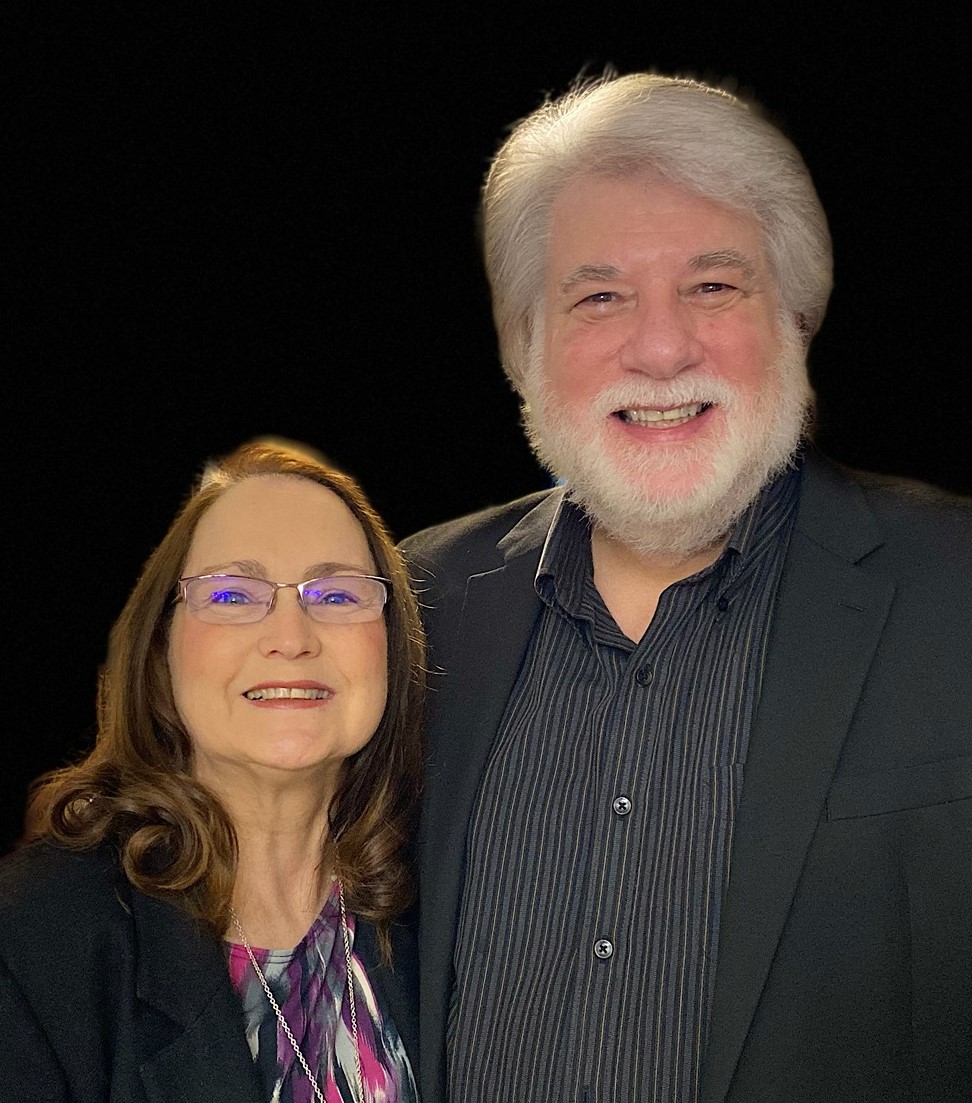 Powerful Sunday Morning Services @ 10:15 AM By Livestream
Anointed Praise & Worship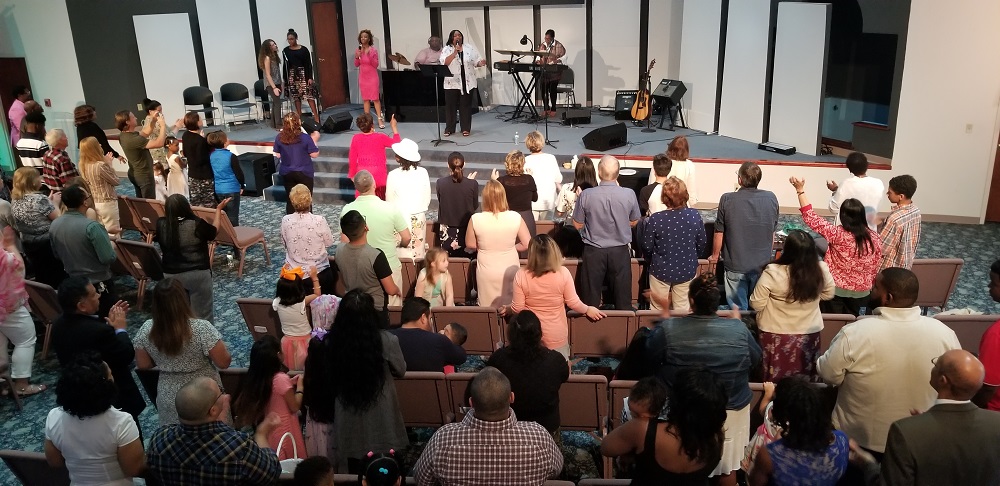 SuperKid Ministry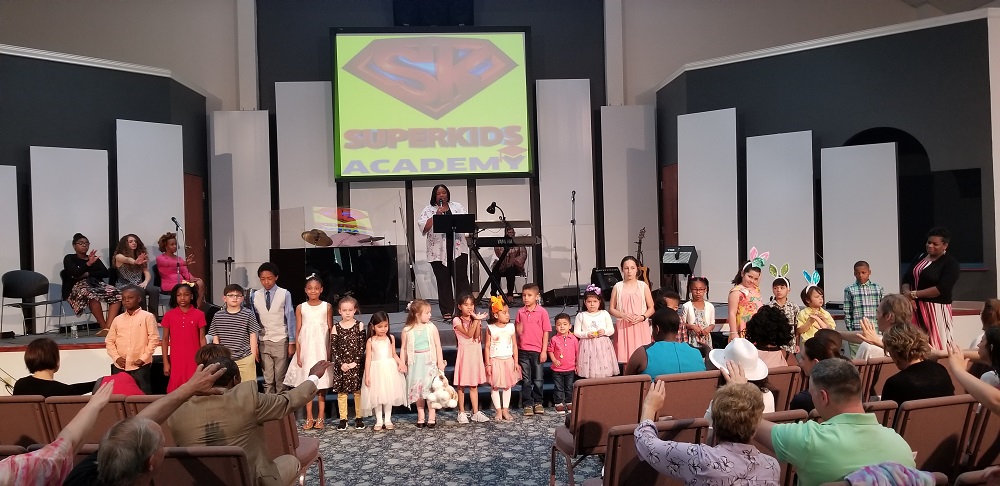 Inspiring Sunday Morning Growth Track Bible Groups @ 9:30 AM
(Meeting in member homes of 10 or less for now)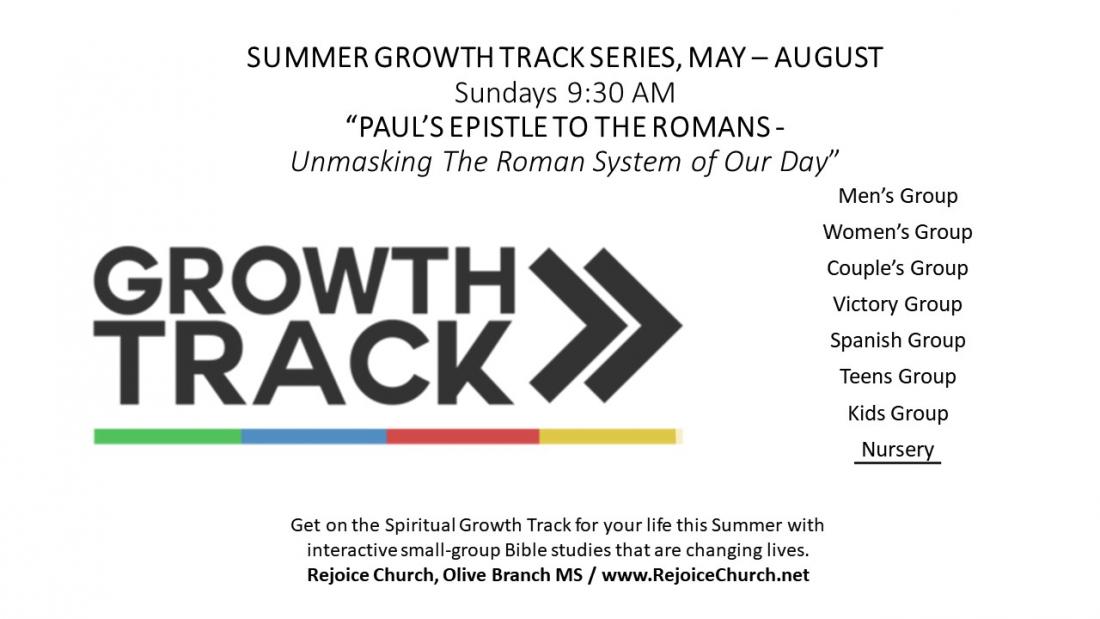 WOW Mid-Week Family Worship
Meeting in the following ways for now:
6:45 PM - Everyone via FreeConferenceCall.com
Email us with your name for an invite:
7:30 PM - Teen Meeting via FreeConferenceCall.com
Teens can email us with their name & age for an invite:
Gifted & Dedicated Leadership Team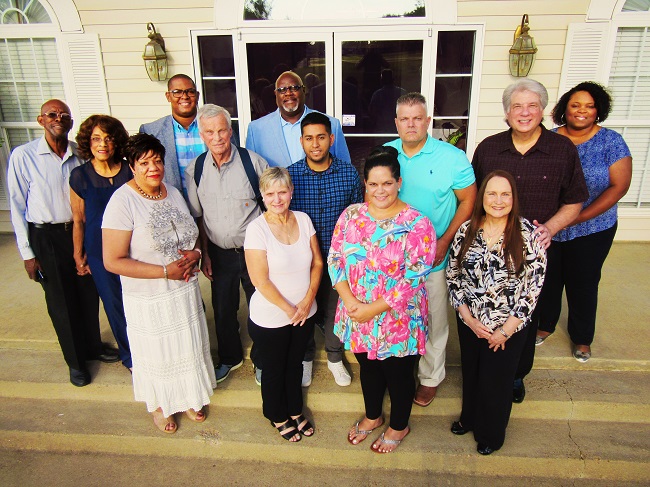 Proven, Connected, Covered, Accountable
Rejoice Church Is A Part Of A Worldwide Network Of Over 400 Ministers & Churches
Helping Change The World For Jesus In Over A Dozen Nations

A Vision For The Future...
Come Go With Us & We Will Do You Good! Numbers 10:29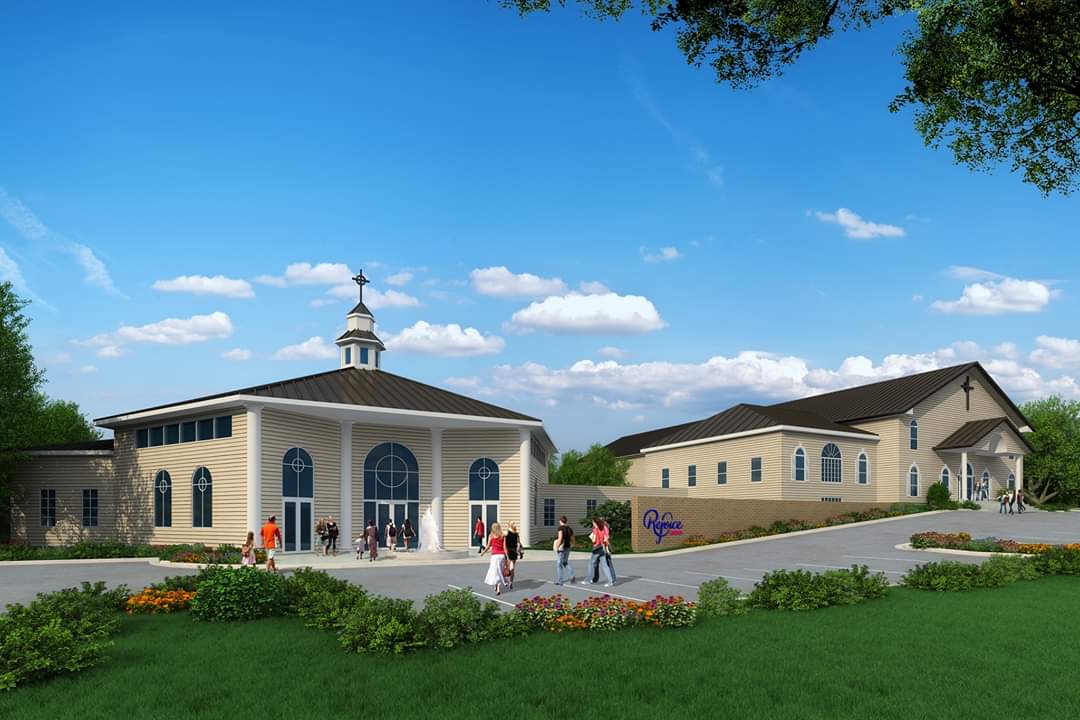 Rejoice Church Announcements
Rejoice Church announcements here.

Daily Bible Verse
5/31/2020
Those who oppress the poor insult their Maker, but those who help the poor honor him. Proverbs 14:31