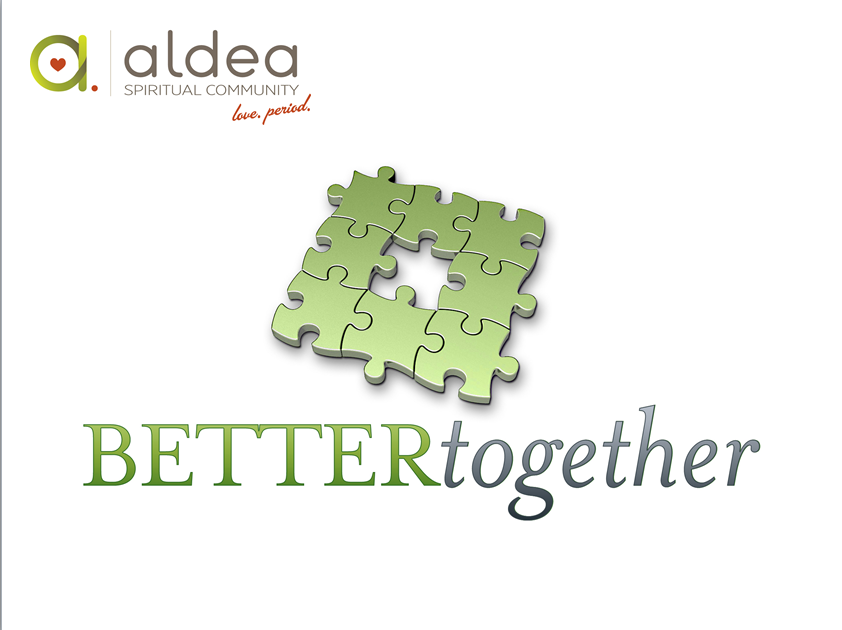 Dear Aldea Family,
"Community is first of all a quality of the heart. It grows from the spiritual knowledge that we are alive not for ourselves but for one another. Community is the fruit of our capacity to make the interests of others more important than our own. The question therefore is not how can we make community, but how can we develop and nurture giving hearts?" Henri Nouwen
Henri Nouwen was a beloved priest, a contemplative with a gentle spirit. He had a keen ability to gaze into his own heart and not look away, to ponder what it means to be human and embrace both what is real and what is possible. I appreciate his insights, including the quote above on community and how we experience it.
From its inception—even as an idea—Aldea has been about community. The dream of Aldea is to be a safe and welcoming place for all people, a place to love and be loved, serve and be served, celebrate and be celebrated. It's been our collective dream to be a place where curious souls could seek together, practice together, create together and grow together—always with room for one more. I hope you're experiencing Aldea in this way.
As we look forward to another year, I am grateful to be part of this community. Curiously, I find that I love this place more with the passing of time. Predictably, I am eager to see what we will do together in 2018.
Our annual pledge campaign this year is called Better Together—and I think we are. I hope you'll consider how you might participate financially in 2018 to make Aldea better and to extend our community in the days to come. As always, if you decide not to participate, you are loved, valued, welcomed and an essential part of who we are.
Much love to you all,
Kevin
Questions about the Better Together Pledge Campaign
What is a pledge campaign?
A pledge campaign is an invitation to commit ourselves financially to the health and vitality of Aldea. It is a statement of intention and a statement of faith. It is an opportunity to go on record saying in effect, "As I am able, I will commit to contributing $ _____ to this community in 2018." Our combined pledges help the staff and leaders of Aldea plan and budget for the coming year.
Why do we need a pledge campaign?
Aldea belongs to each of us. We make up Aldea, and together we make the ministry of Aldea possible. The responsibility of sustaining Aldea rests in our hands as a community of people. Many are already contributing—some quite generously. Whether you're a regular giver or are now considering joining in, we encourage you to give thought to what you might do to ensure a bright future for this church. The ability to fund and even increase our (very frugal) budget will increase our ability to do good things within Aldea and in our broader community.
How is money spent at Aldea? What's our budget?
Here is a brief summary of our current operating budget. (A complete budget itemization is always available. Just ask!)
| | |
| --- | --- |
| Staff—salaries, wages, taxes | $80,097 |
| Sunday Experience | 13,325 |
| Administrative Expenses | 6,500 |
| Building & Grounds | 12,300 |
| TOTAL OPERATION BUDGET | $112,222 |
You can give online here.
Questions? Email us at [email protected]